Need an emergency medical responder for an event or competition? Dr. Abbate has you covered.
Dr. Cory Abbate provides on-site emergency medical response for competitive athletes.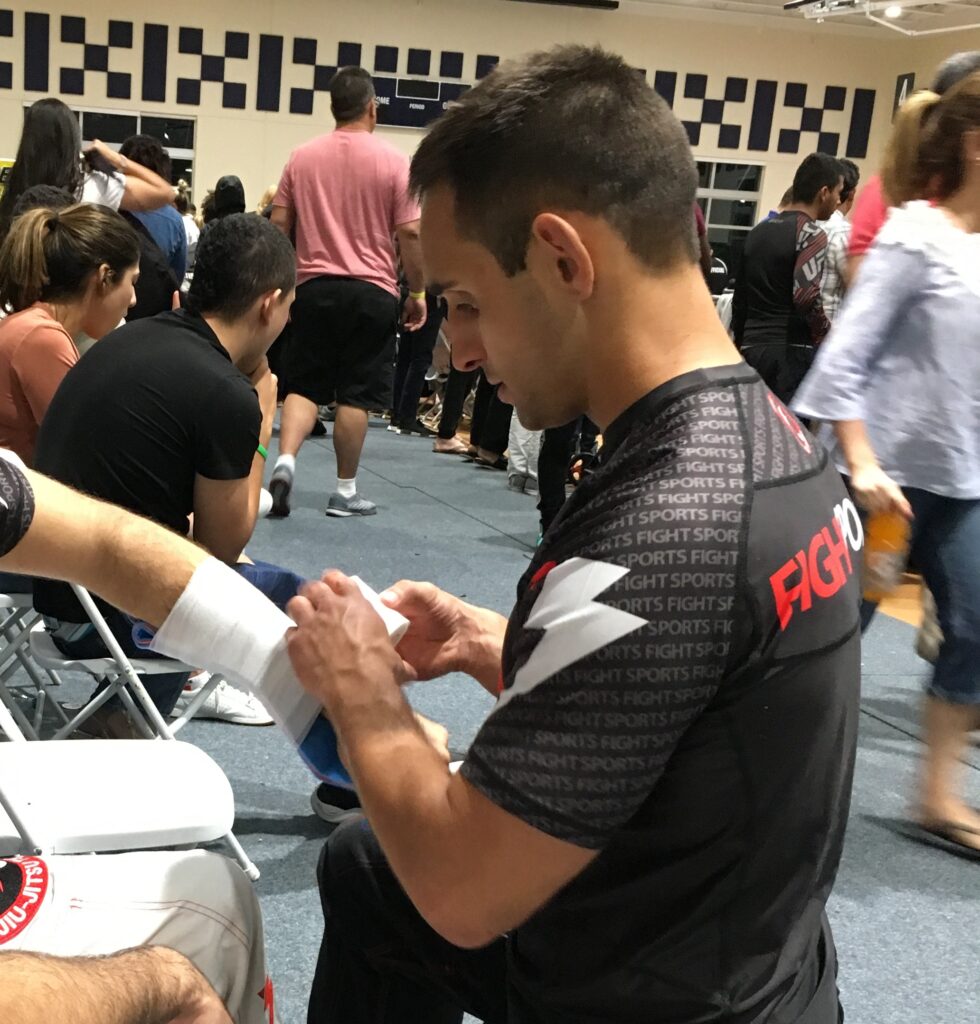 Dr. Abbate splinting and taping a finger fracture with referral to orthopedic.
All athletes deserve peace of mind that they will receive proper medical treatment or referral to the appropriate medical professional.