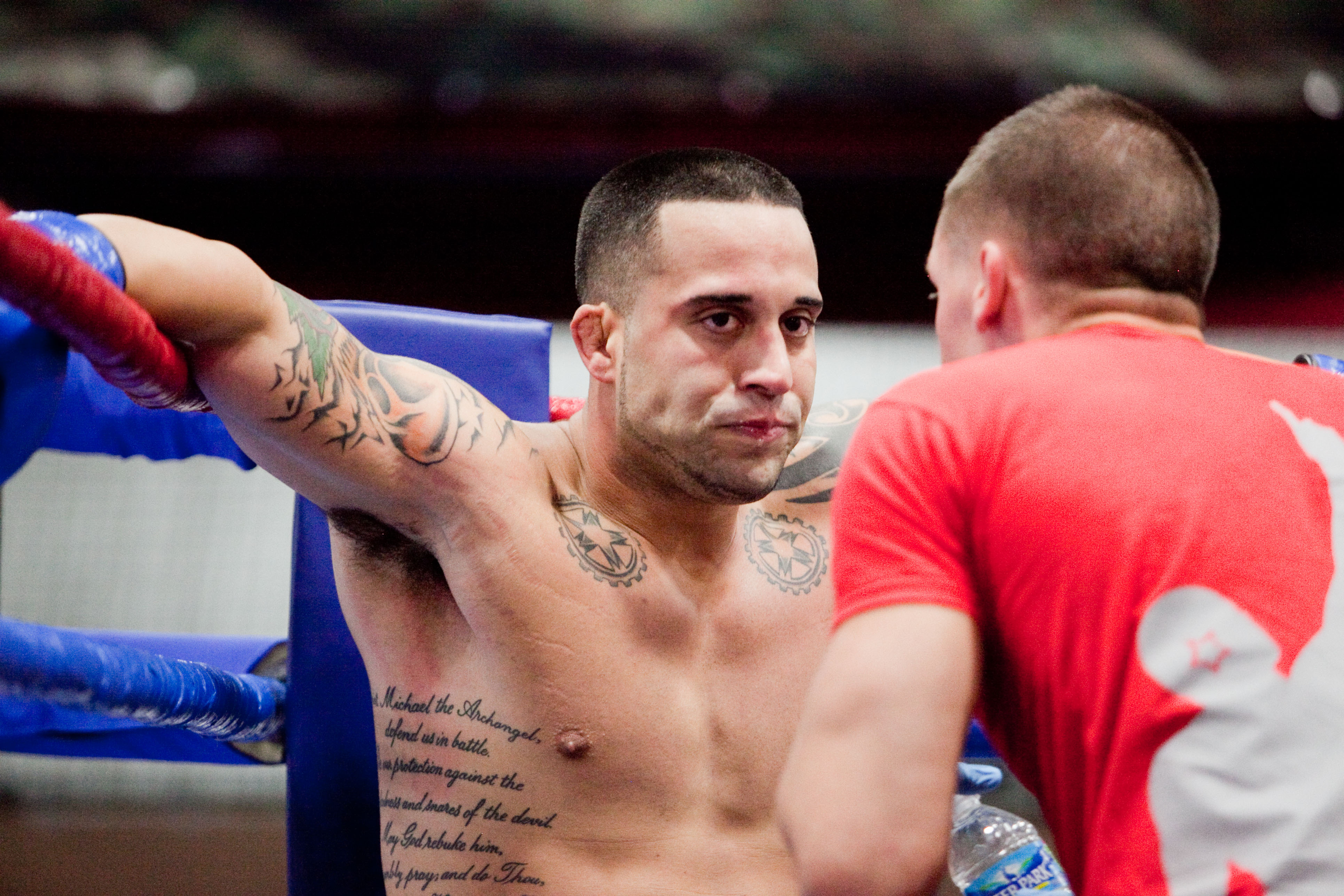 Making the cut…
I am often asked about diet, cutting weight and healthy ways to go about it. While I am not a nutritionist or dietitian and cannot offer you specific dietary advice, I have had a lot of experience making weight for wrestling and BJJ competitions. The advice I offer below are guidelines for healthy methods. It is not a comprehensive meal plan or specific directions on what you should do.
Consultation with a professional is ALWAYS the best option. If you know of anyone, feel free to send me their website or contact info, I'm always looking for other health care professionals to work with.
That being said, be careful of "gurus" offering advice that have no background in health or fitness, and only offer suggestions based on their experience only.
So lets get to the meat of it!
Combat sports, especially weight-class based sports including MMA, boxing, BJJ, kickboxing, Muay Thai and wrestling have various training & competitive seasons.
Some seasons can last months, like in wrestling, where a competitor has a long time to plan their weight training, technique and nutrition in neat cycles. Or it can be a few short weeks, like for amateur MMA athletes that are called a week before due to a card drop out.
All of these scenarios have their own unique set of challenges. Properly supplying your body with high quality energy during workouts and recovering from training are paramount to success for each fight as well as over the course of a fighters career.
Don't get burnt out! You might not care now, but your lifestyle at this very moment can prevent a hell of a lot of trouble when you're still competing at 50, 60 or even 70 years old! The benefits of being a lifelong athlete are too numerous to be listed in this blog (which is why I will be writing on up on cultivating athleticism in a few weeks)!
Below I review 4 common weight making issues and solutions to address them.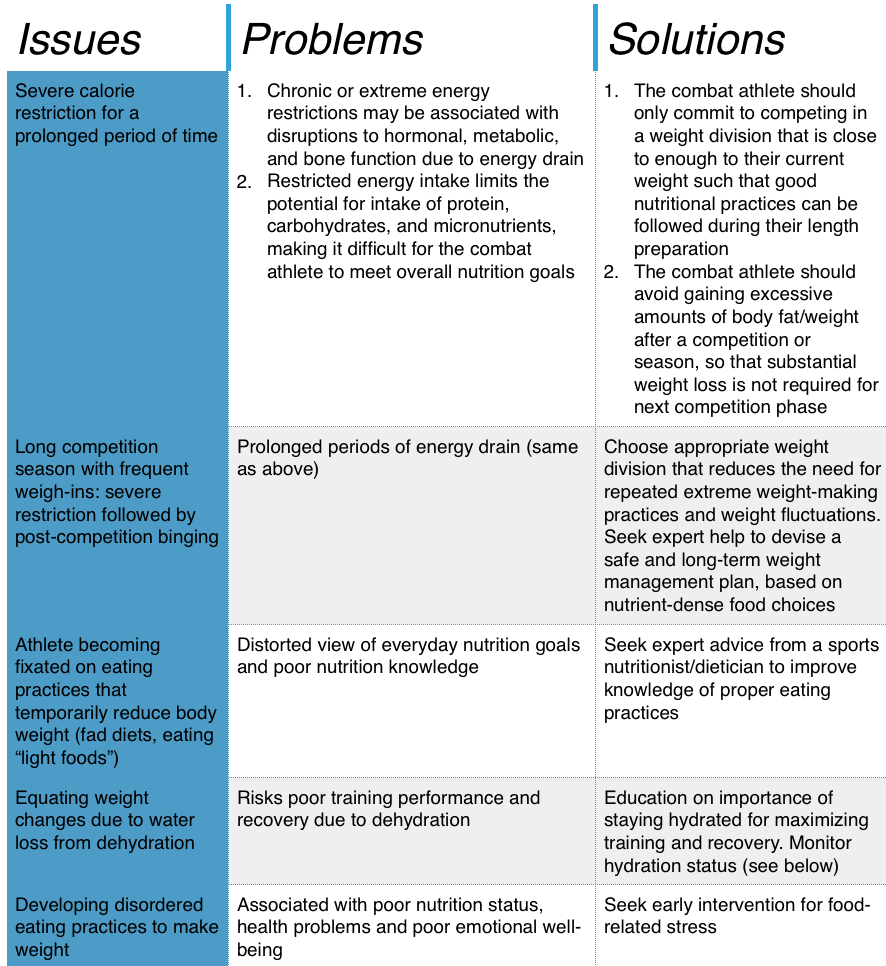 Having a nutritionist or dietician who is familiar with your sport and understands the demands of multiple training sessions will keep your body healthy & limit the risk of injury. Its important that you feel like you have the energy to practice without feeling mentally drained or lose the desire to compete.
Calorie restriction, if done improperly, can lead to moodiness, irritability, overtraining & early burnout. If severe enough, overtraining can last months and ruin your career.
Here are a few tips for eating for safe, long term loss of body weight/fat:
"Caution with portion"- calorie dense foods and drinks can quickly add up over the day if not controlled
Be aware of cooking methods used when eating out- you may be doing the right thing in your kitchen, but a heavy hand in that restaurant can leave you needing to shed a few extra the next day
Nutrient-dense foods contain all the proper proportion of vitamins and minerals. Dark green leafy vegetables & fruits high in fiber provide a good source for building muscle and maintaining cardiovascular health. High fiber foods leave you feeling fuller for longer
Keep a food diary and record your energy levels when waking up, how you feel training and working out. Your body will be your best guide.
Traveling can also be an issue with maintaining clean eating habits. Plan ahead when traveling by planning meals or knowing what restaurants serve before going to your destination.  If possible, consider packing home-foods that might not be available at your destination.
Enjoy this article?
Want to see more of it?
Think a training partner can benefit from it?
Feel free to share it.
Cultivate athleticism, 
Cory Abbate, DPT, COMT, BS Ex Sci, EMR